Today was a shorter route at 72 miles, but nothing is easy in these Mountains. It's constantly up and down and today's inclines were amongst the toughest I've cycled in America.
I woke late again as we had a late night. The weather was really mild and I wore a jacket setting out. There were 3 or 4 climbs before a whopper, which was where the lads were meeting me. Chris jumped on the bike and descended down with me, it's an awesome feeling shooting through the Appalachian Mountains at 40mph. We did this thing where I go first, Chris sits on my back wheel, into my slipstream. He will then have less air-resistance so will go faster. He overtakes and then I sit on his wheel, and repeat!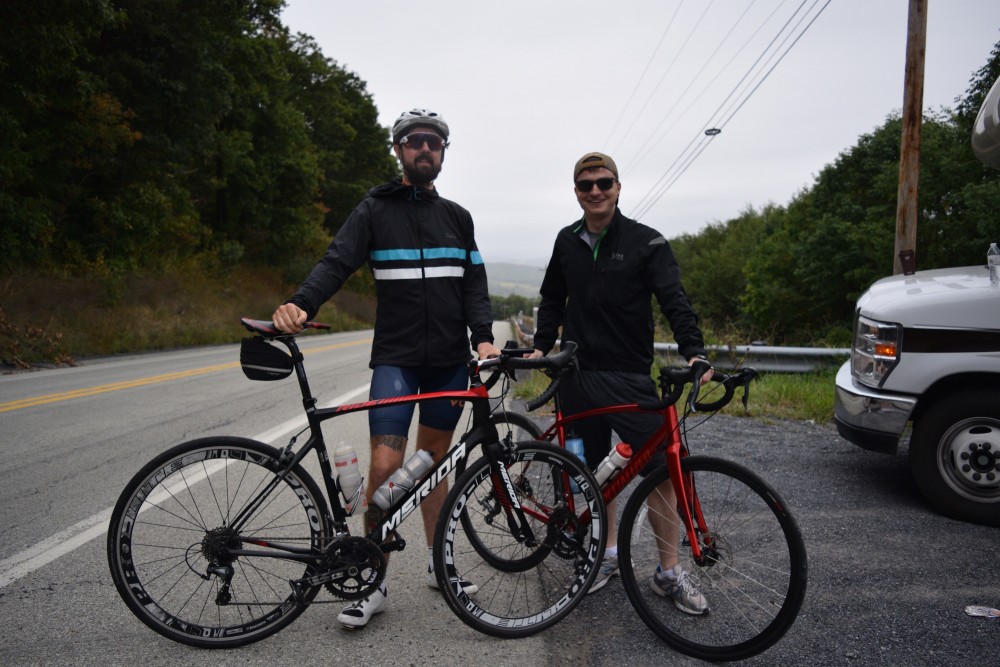 I rode for a few more hours and then had 2 decent sized climbed before a whopping big one. It was 6-7 miles long and quite steep in parts, it took me 48 mins. The 1600ft descent on the other side took a lot less!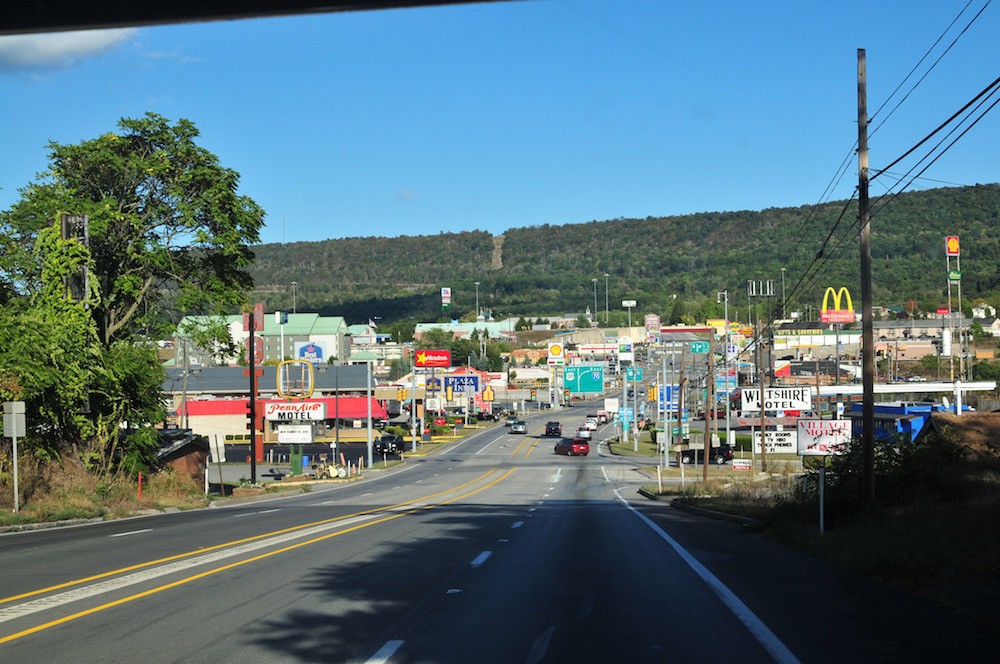 It was nice doing a 70 miler today, it means less cycling and more rest. I'm sore today after two hard days climbing. Tomorrow is my last ride which is over 100 miles, which is a really strange thought! Getting mixed emotions at the min but I'm not really thinking too much until I complete day 26, it might sink in a little bit more then.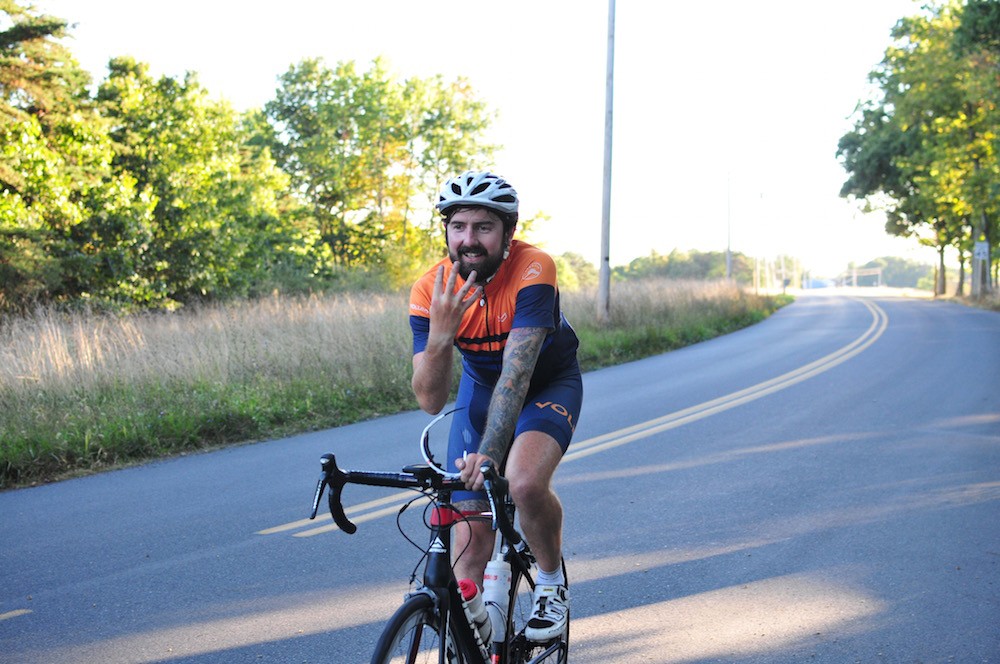 For those of you who are aware of Strava (it's like a fitness Facebook), I'm in 9th position for miles cycled in September. We are all relatively tight up to 2nd position where the top two have done over double my distance. How is that even possible?
Day 25
Still in the mountains I was in a bad way this morning. I'm struggling to sleep and wake up several times a night. I was half asleep setting off this morning. I can't stand cycling when sleepy, it's the worst. It's even worse when you've a 20 mile climb to start the day.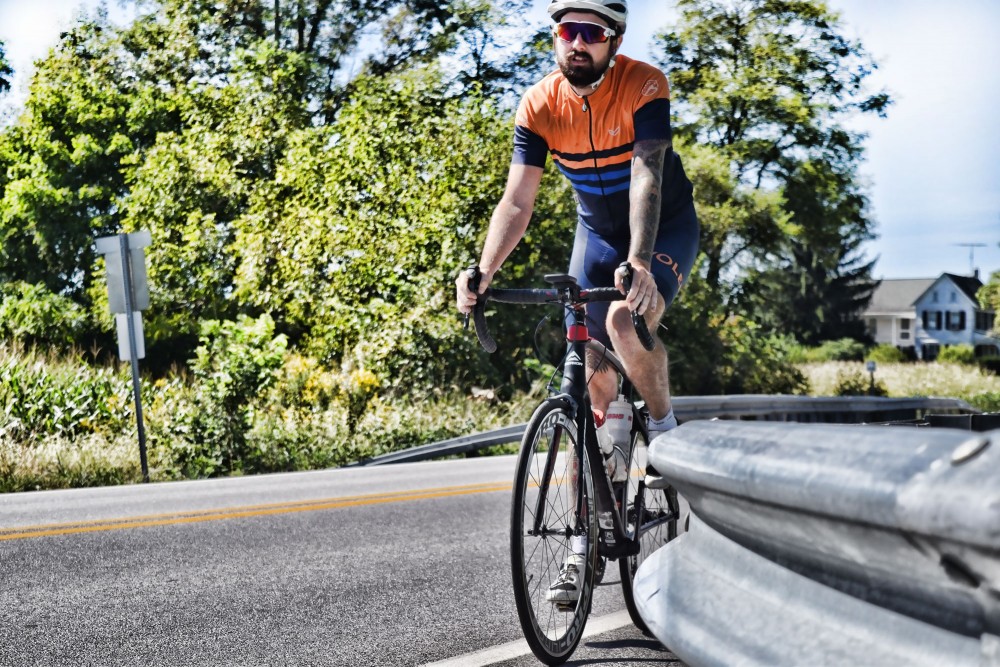 On a more positive note the scenery today was unreal, Philadelphia is stunning. I cycled past vineyards and some unreal scenery. That was until I hit a place called York, which was as rough as a baboon's a%$e. People were drinking in the street and one dodgy looking bloke purposely walked one inch from my wheel at a crossing. We've just been in the supermarket and they don't sell beer as "they have enough problems as it is".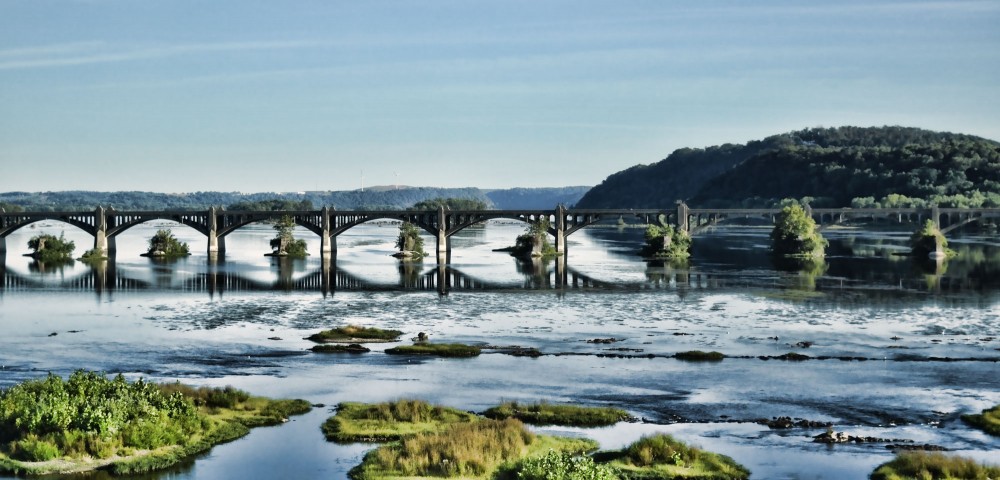 On thing I mentioned today on Instagram is that I have seen thousands of signs in support for Trump since crossing the country. I have only seen ONE sign for Hilary, and that's no exaggeration. I realise the larger cities are more populated but Trump has a HUGE following right across the country. I seen a funny sign outside someone's house that read "I don't really like Trump but if you're supporting that two faced rat Hilary please unfriend me on Facebook", I giggled.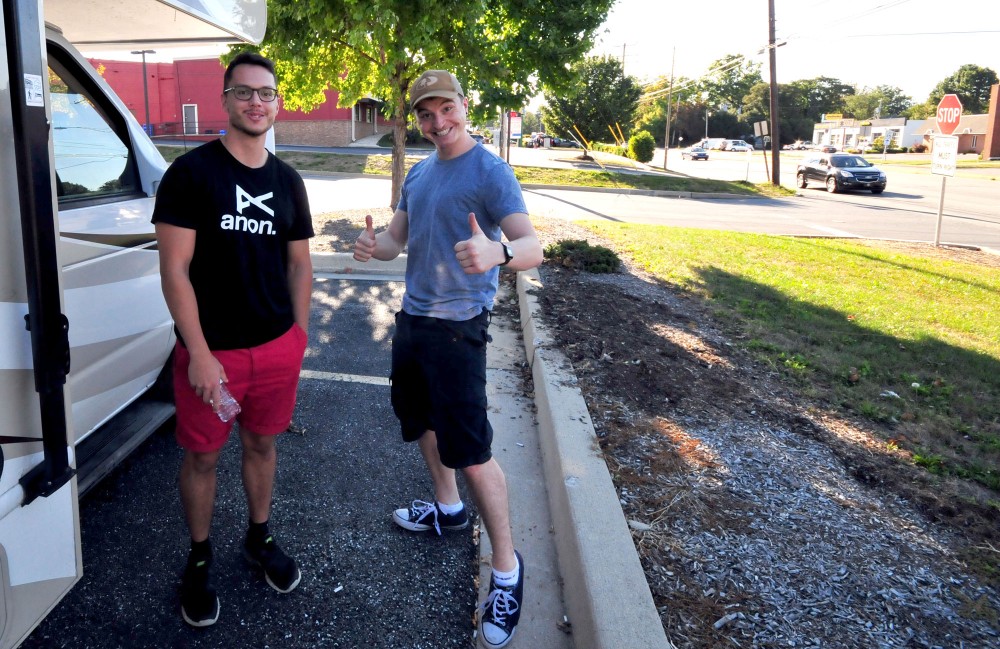 Another thing I've noticed is how many towns have the names of other places. I've seen London, Scotland, Manchester, Carlisle, East Berlin, York, Amsterdam and many many more. Did they just settle there and pick a nice name from the world map? Tomorrow we arrive at a very special – to me anyway – named town so keep your eyes pealed for that!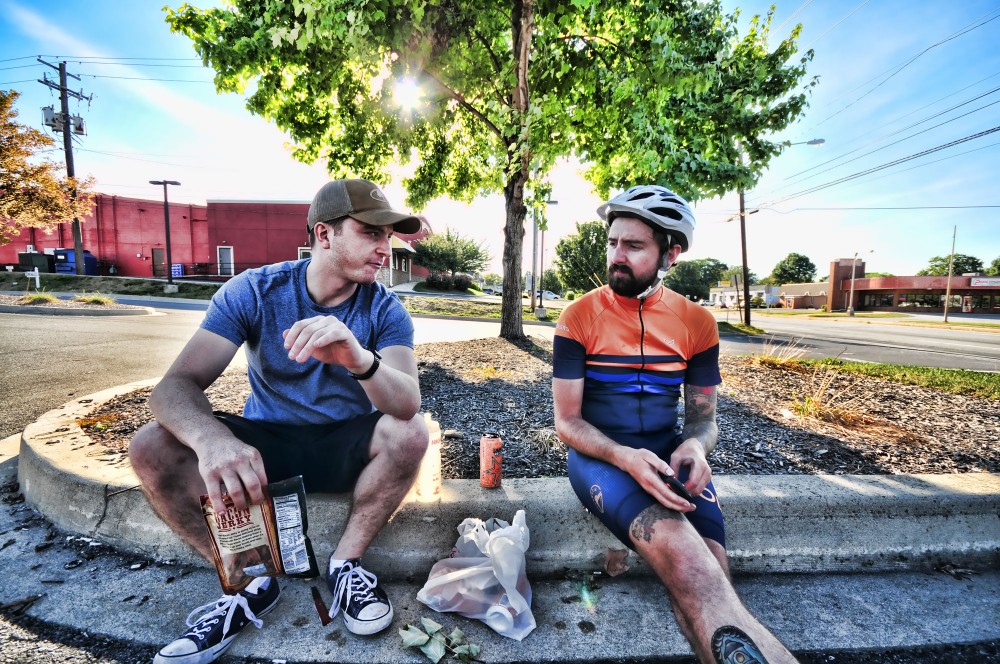 We're all on the beers tonight and having a game of poker, I'm going to have a few so I will sleep (any excuse). It crazy how my mood can swing depending on my condition, I feel sorry for the lads with me moaning. We've only TWO more nights in the RV, holy moly! I've a final tough-ish day tomorrow but the final two are relatively pain free. I'm feeling a bit weird at the moment, it doesn't feel real and I'm trying to think where the month has gone. I can't believe I've made it this far I honestly never thought I would still be going!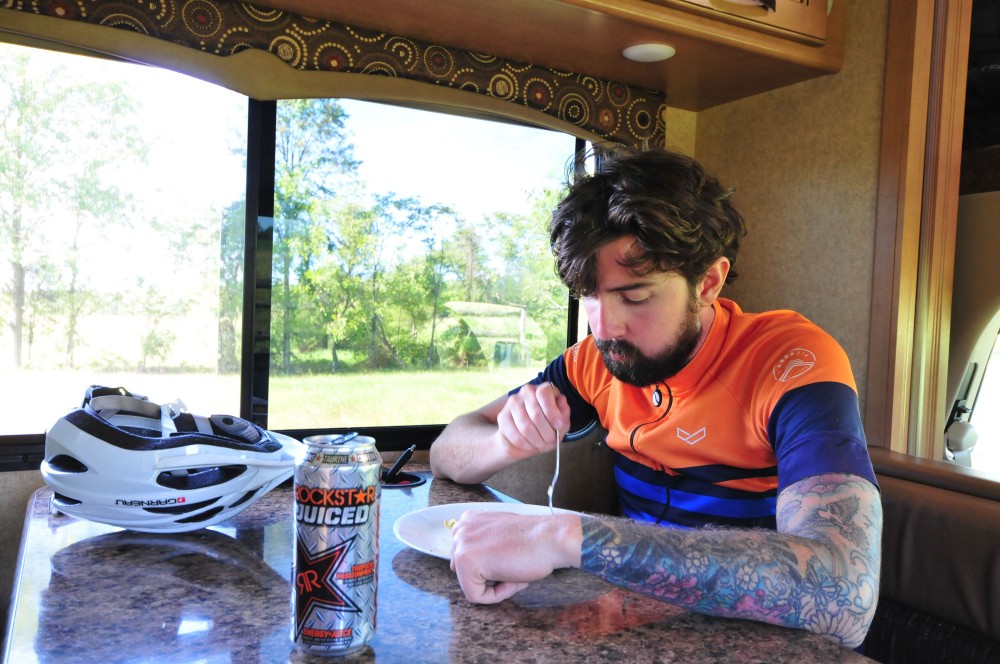 Goodnight from Lancaster, Pennsylvania! xxxx
Share this
Recent posts