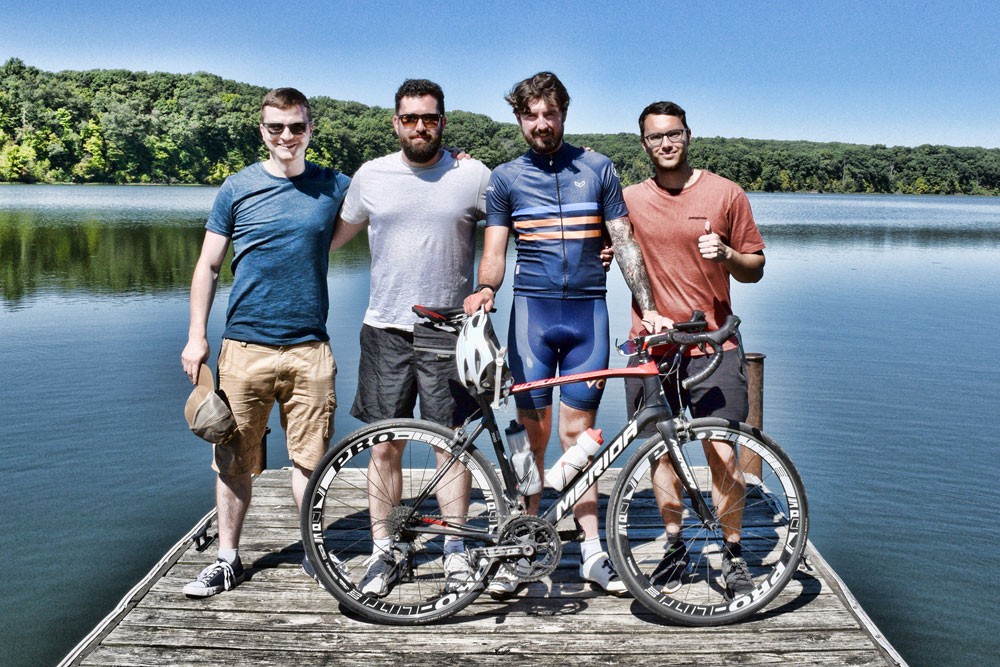 Shane asked us van dwellers to write the blog posts for days 18 & 19, as if we don't already have enough on our plate! We would like to take this opportunity to tell you about a typical day inside the RV also known lovingly as Porsha.
Day 18
Day 18 began in Jacksonville. Shane did his usual trick of asking Rob to wake him up at 6 a.m. before continuing to nap for another hour. We tidied the van and then drove to the day's starting point in Franklin Illinois. With Shane fully stocked up on water, clif bars and his daily banana, we arranged to meet him along the route in two hours time.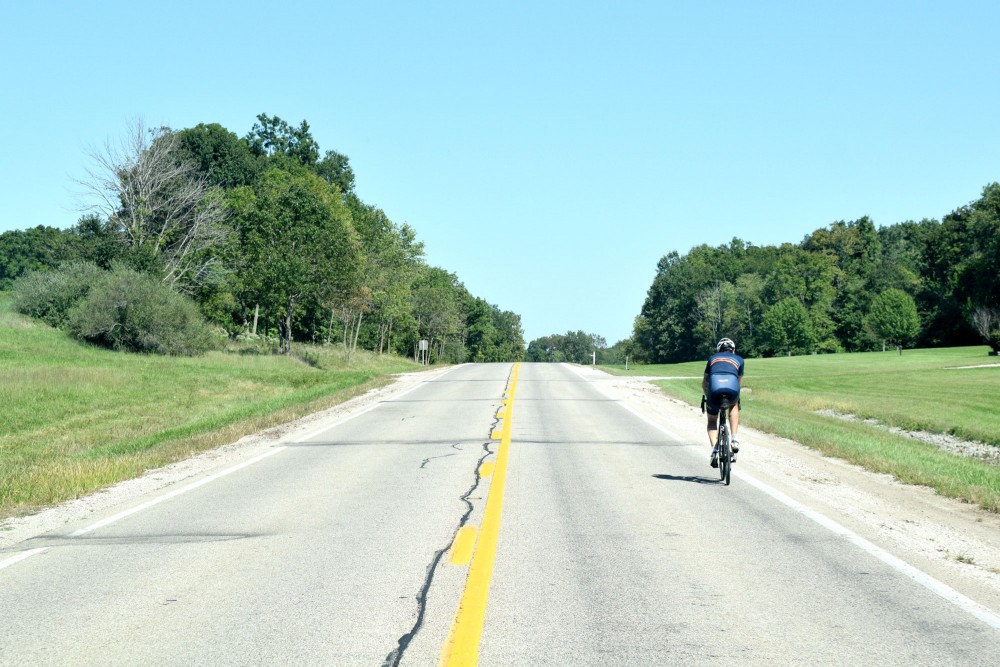 After the standard leaving photo shoot we gave the van a quick tidy and set off in search Wal-Mart and a Laundromat! We had planned to have a BBQ the night before but finished too late, so were hoping for better luck today. Chris wouldn't stop going on about LED lights to decorate the van with and to his joy and utter excitement we found some in the Halloween isle.
Wal-Mart seems to sell absolutely everything and we spend at least twenty minutes each time perusing the various weaponry. Matt tries his hardest to convince Chris and Rob that we don't need a $600 compression hunting bow but the jury is still out on that one. After finding all items on Shane's extensive shopping list akin to that of a heavily pregnant lady we returned to the van and tidied up.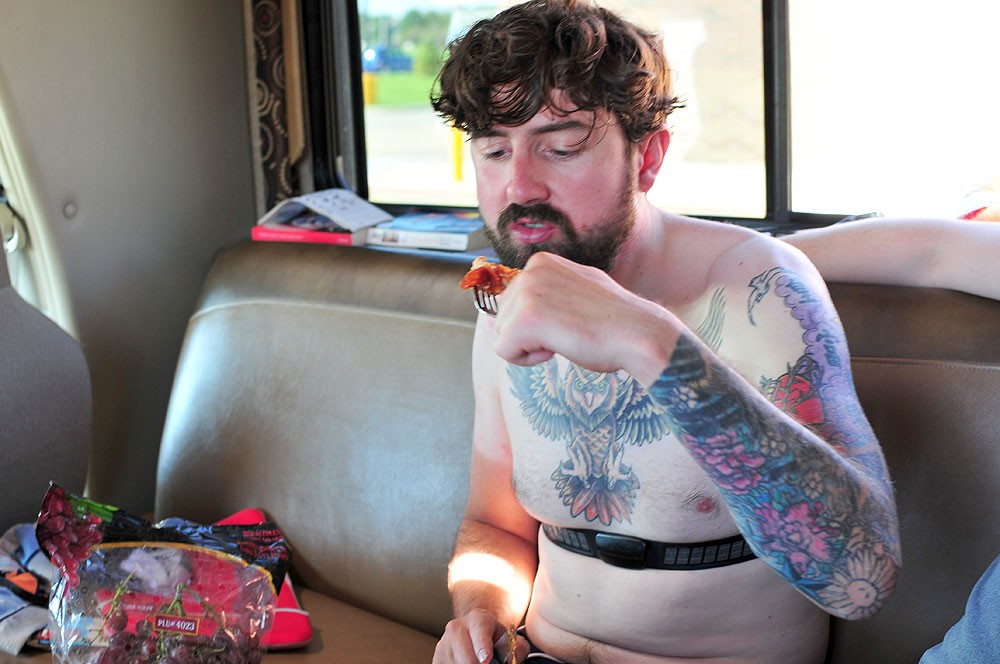 We're now operating as a fairly well lubed machine, meeting Shane every two hours or so and getting him fed and watered. At the end of the day we found an RV park, tidied the van and set up the BBQ ready for Shane's arrival; he was absolutely exhausted by the time he arrived but the fairy lights cheered him up quite a bit!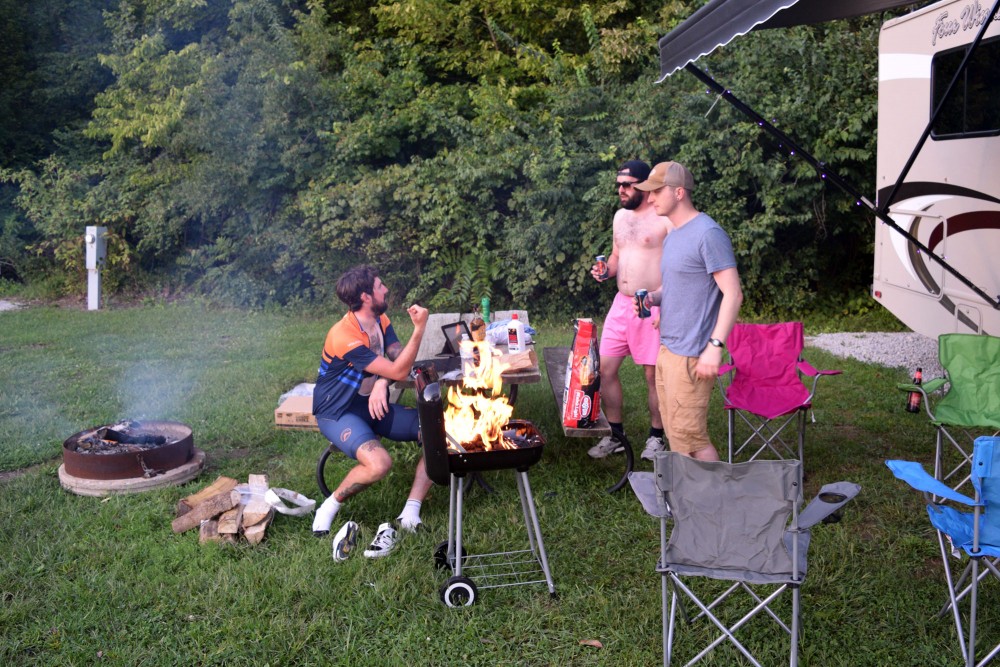 Rob went off in search of bug spray and returned with a bottle of Jim Beam and twenty Marlboro. The campfire was roaring, spurred on by the occasional squirt of lighter fluid. After our feast we decided to save the rest of the liquor and firewood for another night.
Day 19
We awoke to find the remainder of the wood burnt to ashes, along with an empty bottle of Jim Beam.
After Shane set off we tidied the van and got on with dumping the waste drain/toilet water – Rob loves this job especially so we always allow him to do it. There are a lot of jobs to do during the day and not a lot of time between rendezvous points. When we do have down time we try and occupy ourselves by playing cards, however the constant worry for Shane's whereabouts, wellbeing and mental stability sometimes affects the quality of play.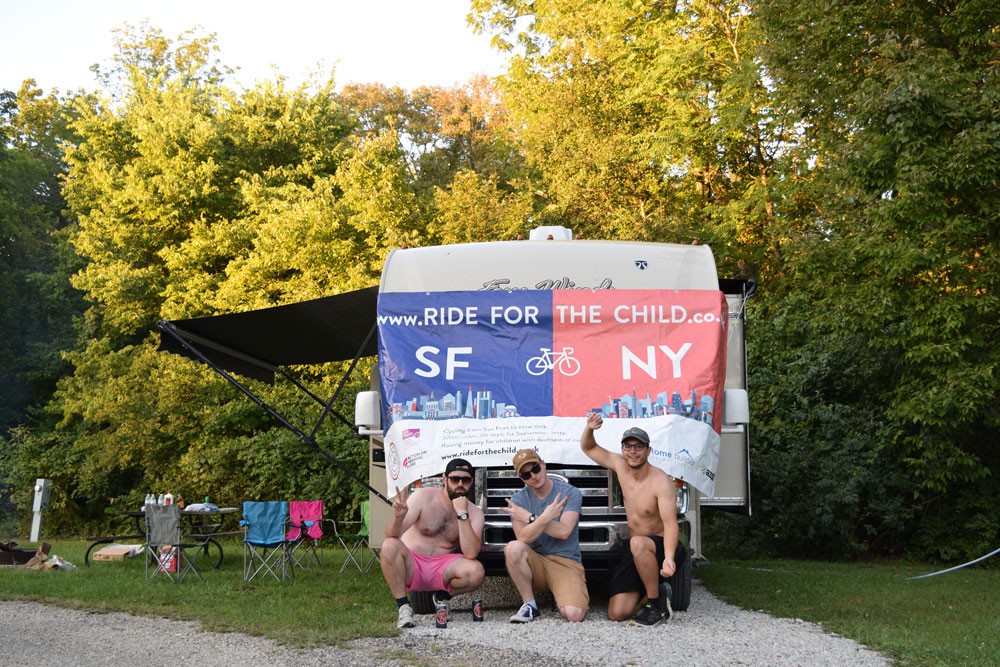 We began to play I-spy when driving but after road, sky and tree we found we were unable to spot any new objects. Chris is cooking a hearty pasta dish tonight and everyone is excited because he is the most talented chef on the trip. We're playing poker later but after Shane was knocked out first in three consecutive games we have decided to increase the stack size so he can play for more than five minutes.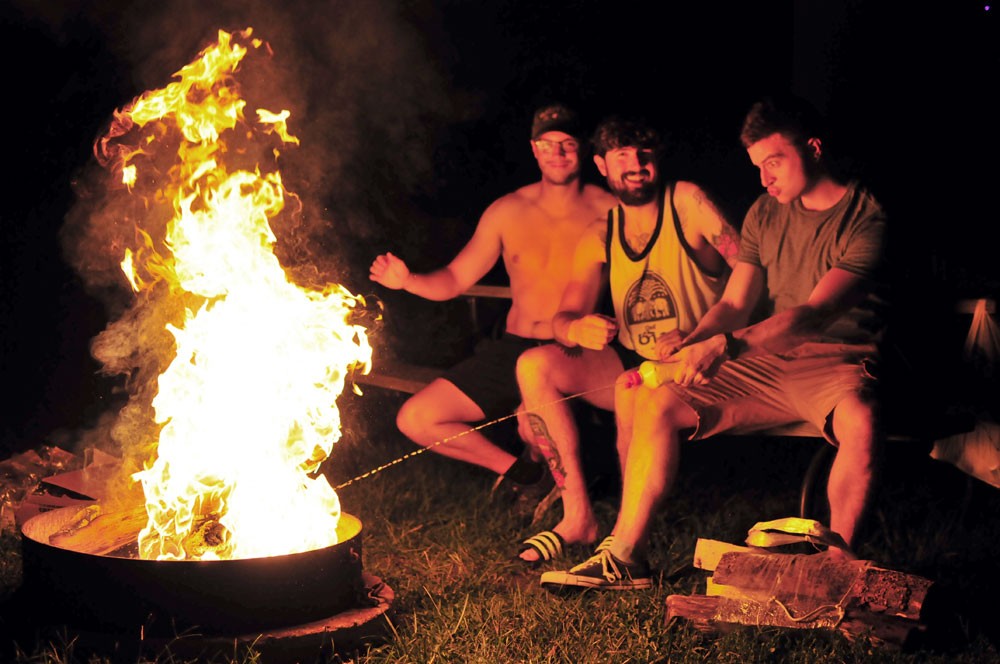 While tidying the van seems like a full time job, we feel our main duty is to keep morale high. We are still amazed every day by the distance that Shane cycles in near unbearable heat; his determination and drive is truly astounding and we're all proud of him. We're having a great time and feel privileged to be a part of Shane's journey.
Right, time to tidy the van again…
The buoys.
Share this
Recent posts